Orientation program retrains lateral entrants for jobs or training in care and welfare
According to recent figures from The Central Bureau of Statistics (CBS), the healthcare sector - with 61,000 open vacancies - currently has one of the largest personnel shortages in the Netherlands. To combat this problem, 24 regional healthcare institutions and four training institutes in Amsterdam and the surrounding area have joined forces. This partnership has launched a 10-week orientation program. This program focuses on retraining Amsterdam lateral entrants aged 23 and older to a job in care or welfare. The Amsterdam Regional Work Center is temporarily covering the training costs of €1800.
​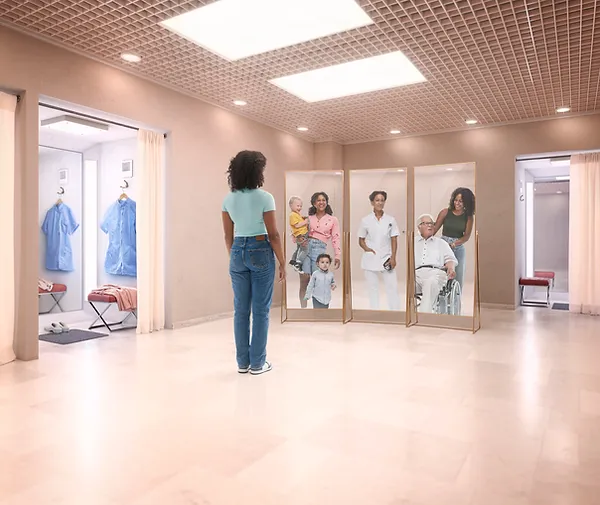 ​
Photo: Care & Wellness
By 2031 healthcare shortage: 157,800 workers
According to forecasts by the research program "Labor Market Care and Welfare," the shortage in the Netherlands will rise to 157,800 workers by 2031. The dropout of first-year students pursuing studies in the care and welfare field is another factor in the rising shortages. Students drop out in the first year because of choosing a specialization that is not a good fit for them. In academic year 2020/'21, the overall average study dropout rate of first-year students was about 21 percent. In academic year 2020/'21, 18% of first-year MBO students dropped out, and the dropout rate in HBO was also substantial. In the year 2020/2021, the dropout rate was 26 percent.
Helena Schuengel project leader of this initiative indicates that: "The orientation program is intended to introduce lateral entrants to various facets, jobs and further education in the care and welfare domain. In this way, we are trying to prevent drop-outs from further education, contribute to the shortages in the care sector and introduce motivated lateral entrants to the various aspects of care and welfare in 10 weeks. This enables the lateral entrants to make an informed choice for further education or a job and the right people end up in the right place." Thus Schuengel
Healthcare background is not a requirement
Orientation programs start Sept. 13 and Nov. 29, 2022, and the course cost of €1,800 is temporarily reimbursed by Regional Work Center Amsterdam. Interested parties can also apply for the programs in 2023. Work experience in healthcare is not a requirement, but professional experience in another industry, a motivated attitude and mastery of the Dutch language are requirements to start. A separate program with language support is offered for non-native speakers. The classes take place in the Health Experience Center Slotervaart under the guidance of the ROC of Amsterdam. The program is implemented by Hogeschool Inholland/Inholland Academy, the Hogeschool van Amsterdam and the Nova College.
Former student Daan moves on to MBO program
Daan (31), participated in the program. He received a comprehensive introduction to all facets of health care, and through experts by experience, guest speakers and hands-on learning of medical procedures, he got a better idea of what the health care industry is like. He soon chose a career in mental health and "volunteered on a psychiatric ward at the time." Eventually, Daan came in contact with the Geestelijke Gezondheidszorg (GGZ) inGeest through a Meet & Greet at the Health Experience Center Slotervaart. In September, he will begin the internal GGZ inGeest mbo-4 nursing course. "If only I had found this when I was 19, I worked in the hospitality industry for a long time, but it doesn't really suit me," he said. said Daan.