Netherlands calls for fast, customized therapy without waiting times
Soesterberg, Sept. 5, 2023 - Family business SpecialistenNet, the nationwide network of psychologists and coaches, is appointing a new CEO, coming up with a sharpened focus and a new corporate identity. What started more than 20 years ago has grown into a national organization with national impact. Meanwhile, large corporates and organizations such as Deloitte, Vattenfall & various colleges know to find their way to SpecialistenNet thanks to its specific and prevention-oriented approach. Recently, CEO Emil Prager (58) thought it was time to make room for the next generation and handed over the baton to his son Christiaan (26), thus ushering in a new era. "Our urgent approach to mental care reflects the after-effects of the pandemic, growing stress and burnout in working society. We offer handholding by working preventively, without wait times. At a time of increasing workload, social comparison and financial pressures, this is our step toward healthier professional lives," said the new CEO.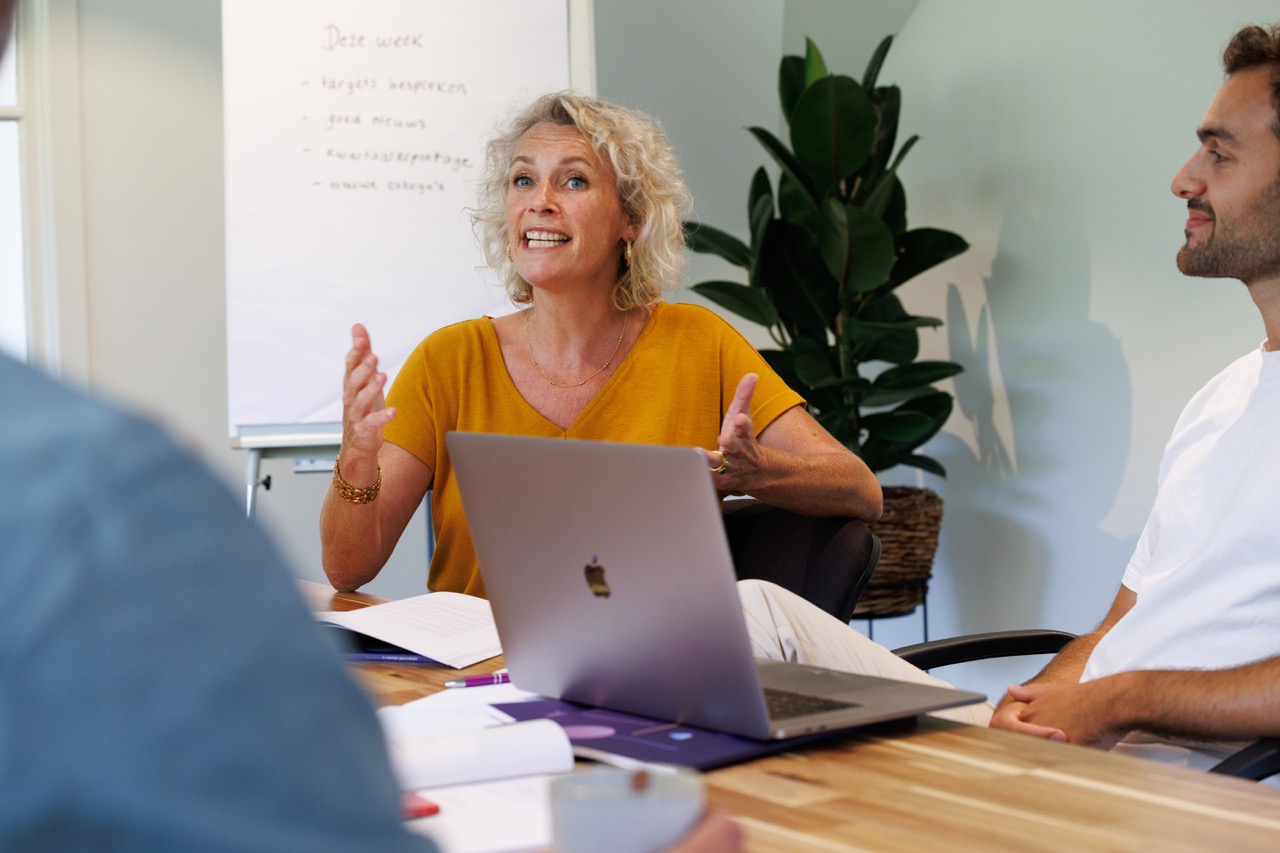 Photo: SpecialistsNet
​
Change of direction by new generation
The specific methodology originated during an MBA study by Emil Prager. The conversation with his fellow students came - back in 2001 - to psychological pathways and the long waiting times within the mental health system. Staff were dropping out and employers were powerless. Why did this have to take so long? What can you do as an employer? Together with a classmate he developed a program, based on psychological theories, accumulated knowledge and experience; he applied visual language, tested his findings and gradually adapted the program. Results were soon achieved; trajectories could start immediately and took not the usual six months, but only six weeks. This was the start of his successful Creative Life Plan. In the following years, he developed several programs that were implemented at different organizations.

Son Christiaan joined the company in 2015 and was recently appointed CEO. He quickly changed course with the hiring of younger staff and more focus on sales and marketing, resulting in a rebranding, "With a keen eye for innovation, I changed course by hiring younger talent and strengthening our focus on sales and marketing. This movement, along with the legacy of my father's groundbreaking Creative Life Plan, has allowed us to create a new dynamic that paves the way for future growth and innovation."


New generation, new corporate identity
With the rebranding of the corporate identity, SpecialistenNet is still characterized by its purple color and the organization tells a clear story. The message: that care is available for every mental challenge. Employers can, without waiting, call in the network's specialists to help their employees get coaching and psychological support. The color purple, which stands for quality, well-being, independence and wisdom, was therefore chosen to be retained. The look has become a bit more playful and cheeky, including the combination with contrast color lime. The new corporate identity will be launched on the website, visible in media expressions and, of course, also internally.

A new beginning; focus on business services, healthcare and education
To develop the new vision and brand identity, SpecialistenNet went back to the drawing board. The company now focuses exclusively on the business market, emphasizing prevention. "We want to prevent rather than help recovery," explains new CEO Christiaan Prager. "Normalizing mental support is a crucial step, born out of my father's vision. We strive to make mental health as commonplace as a dental visit. By embracing this, we can prevent a lot of downtime and get people back to work quickly. Our goal is to guide companies and develop the potential of their organizational gold - the talent. Not only is this a wonderful and important mission, but optimizing talent also contributes to productivity, personal well-being and creating real impact."



Impact and challenges as a young CEO and successor family business
Christiaan Prager, the new CEO of SpecialistenNet, on taking over the company and his ambition: "It is obviously a challenge to lead an organization at a young age. We are doing a lot and we are growing fast, but with that comes growing pains. How do you bring in the right people? How do you keep quality high? How do you deal with a now doubled network of specialists? What we offer to our clients we have now done for ourselves. How can you grow sustainably in a responsible way, identify growth pains in time and anticipate them? We have set up a full management team with the right knowledge where each can use his own expertise. In addition, we have gained insight into the pain points and are working on the challenges that will come our way project by project. This has enabled us to place a good foundation for further growth."