NIGERIA AND EGYPT ARE "AWAKENING GIANTS" IN THE FIELD OF SOFTWARE DEVELOPMENT
Kampala, Feb. 2021 - Global collaboration with tech talent from African countries has taken off in recent years. IT staffing and software outsourcing company Tunga publishes a survey on partnering with software developers from Africa. The report focuses on the top 17 African countries and answers key questions such as: what is the salary level and the level of English proficiency? What is the business climate and infrastructure for online technology? And what are the most popular coding languages on this "forgotten" continent?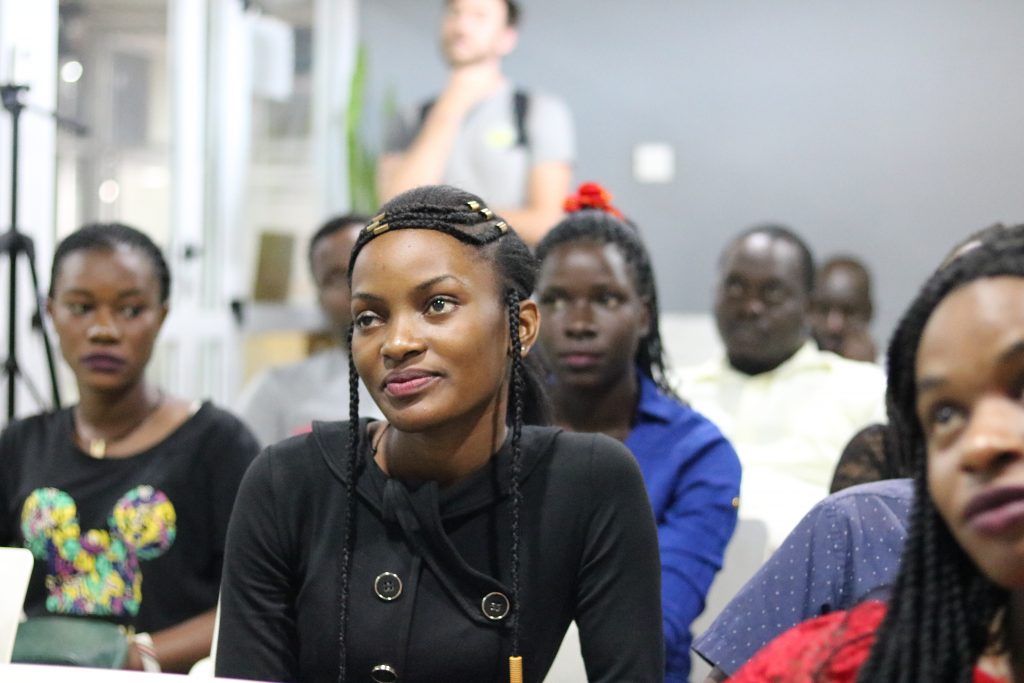 Photo: Tunga, stock photo
​
Best countries for IT talent in Africa
The "Best countries for sourcing" report provides solid statistics on software development in Africa. By focusing on various aspects in the industry, it provides a complete overview of 17 high-potential countries. From Morocco to South Africa, from Ivory Coast to Kenya. How many of the total 690,000 African software developers live in the individual African countries? Which countries harbor the best tech talent? Where is the tech ecosystem growing fastest? Which countries offer a stable business environment? Which development language do Africans use the most? The survey was conducted by Tunga over the past two years and was published this week.|The survey was conducted by Tunga.


Specific knowledge about coding
Ernesto Spruyt, founder of Tunga, talks about why the survey was conducted, "Tunga stands for unleashing talent; our mission is to create attractive IT jobs for African young professionals. We see it as part of that mission to create a clearer picture of the African market for our target audience, but also for the broader public. As digitization continues and the need for software developers is rising, it's important to get the African tech sector on everyone's radar. Especially for smaller companies in the EU and U.S., which are less able to find good, affordable talent, Africa is an attractive option that they often haven't explored before. For example, our clients usually want to launch a new software product or prototype in a short period of time. Now that we know exactly what specific skills we can find in which location, we can quickly provide a solid match." This is a unique selling point for Africa's as a breeding ground for tech talent.


Leaders and sleeping giants
The study's conclusion indicates four types of countries. There are 'front runners' such as Mauritius and South Africa, an attractive and safe choice, but a bit higher in terms of rates. There are "sleeping giants" like Nigeria and Egypt with their huge populations, large technical talent pools and high English proficiency (in the case of Nigeria). Salary levels there are still moderate. There are also 'promising outsiders' like Ghana, Senegal, Uganda, Rwanda and Cameroon, all with different backgrounds, from spoken languages (French in Senegal) to business climate (Excellent in Rwanda). 'Late bloomers' such as Ethiopia and Tanzania have great potential, but are fairly new to this market. The study concludes that the tech potential in Africa is largely unexplored, while the potential is enormous. All popular skills and frameworks are available in the African talent pool. Tapping into that pool can be done through various approaches. This research provides insights to determine the right strategy.


About Tunga
With offices in Uganda, Nigeria and the Netherlands and a network of more than 400 software developers across Africa, Tunga has successfully helped more than 175 companies - both start-ups and larger corporates - with their IT staffing and software outsourcing needs. Tunga's coding experts are smart, capable and professional and seek challenging jobs in an international setting through Tunga. Tunga is driving change here by matching clients with the experienced African software developers from its talent pool in a quick and affordable way, enabling these experts to grow, succeed and take their place in the international tech sector.