STORING MILLIONS OF TONS OF CO2 THROUGH REUSE IN BUILDING MATERIALS
Rotterdam, Aug. 03, 2023 - If there is one major byproduct of industrialization, it is carbon dioxide, which currently causes problematic levels of CO2 in air and water. For the past year and a half, Dutch-Scandinavian startup Paebbl has been working on a solution that radically accelerates the mineralization of carbon dioxide. What would take the planet centuries, Paebbl can do in an hour. Underlying this innovative processing process is no less than 20 years of scientific research. And with a recent investment of €8 million, the company can continue to build toward its ultimate goal of converting millions of tons of CO2 into reusable rock powder every year.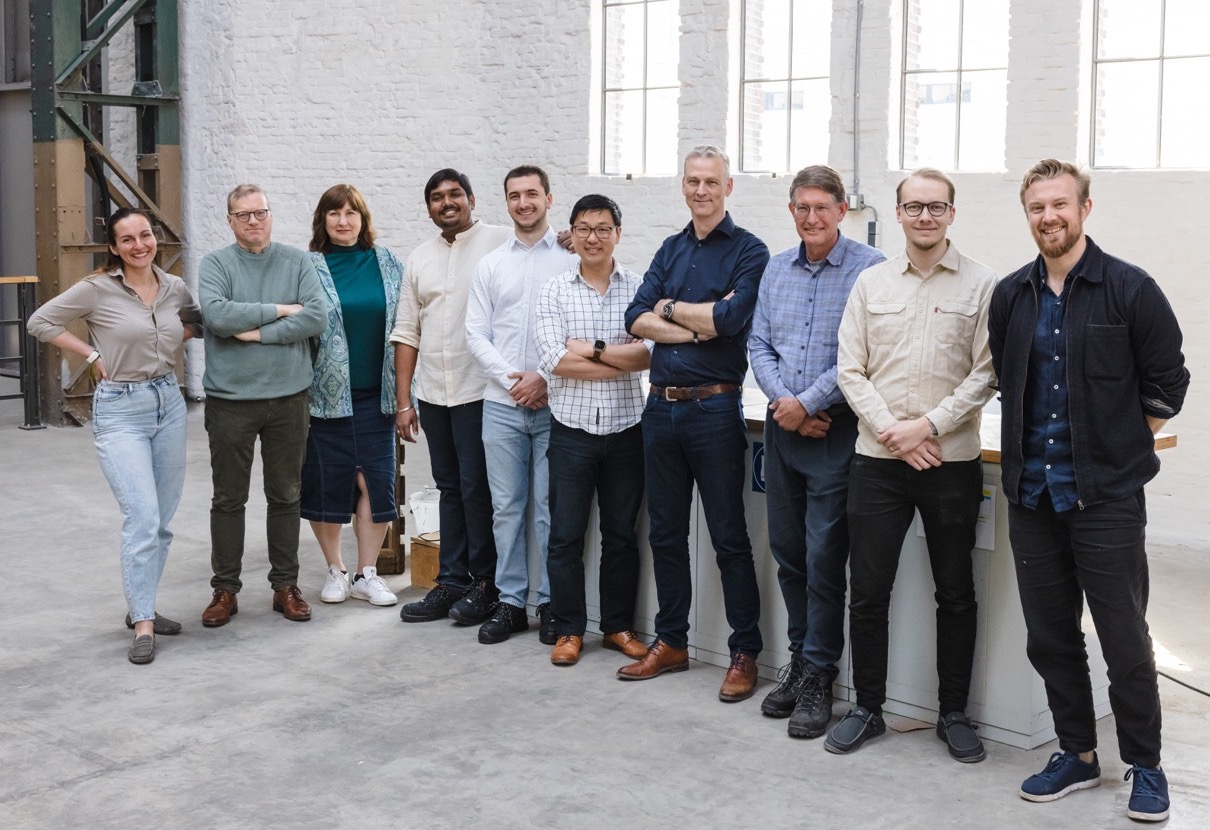 Photo: from left: Marta Sjogren, Pol Knops and the rest of the Paebbl team in Rotterdam
​
Carbon-negative
Carbon dioxide capture and permanent storage is taking place on an increasing scale, but little of it is being reused. Paebbl is engaged in what is known as Carbon Capture, Utilization and Storage (CCUS). Captured carbon is combined with minerals by Paebbl with minimal energy consumption, resulting in a raw material suitable for making such things as paper and concrete. This accelerated mineralization guarantees the permanent sequestration of CO2 while simultaneously creating a carbon-negative material. In short: two birds with one stone in decarbonizing the planet. Among other things, the new investment will be used at the research facility in Rotterdam to work on a recipe for carbon-negative cement.


Investment in the future
Dutch scientist Pol Knops, one of the founders of Paebbl: "We convert CO2 from gas to solid carbonates. The earth has benefited for billions of years from a natural process to remove carbon dioxide from the atmosphere, we mimic that but quite a bit faster. Our mineralization is accelerating the natural geological process by a factor of more than a million. So we can really make a difference. Four billion tons of cement are used worldwide every year, and that accounts for about 8% of total CO2 emissions. If we can replace some of that with Paebbl's cementitious mineral filler, a groundbreaking double carbon benefit will be achieved. An investment in the future of us all."


Pan-European network
In addition to local investors, Upstream offers opportunities to meet European companies such as SeedBlink, a fast-growing pan-European network and tech-powered investment platform. "At SeedBlink, we want to meet ambitious technology startups and scale-ups with a proven business model seeking funding in their Seed/Late-Seed/Series A round," said Head of Investment Management, Eric Bartha.