May 26, 2022
Upstream 2022 is the place for young companies to expand their network and raise investment
Rotterdam - Thanks in part to Rotterdam's entrepreneurial event Upstream, e-waste-fighter Valyuu has raised an investment of €600,000 by 2021. This happened during the Golden Egg Check StartupRoulette, where investors are paired with promising startups. The sustainable company managed to win investor Golden Egg Check. With the €600,000 investment, Valyuu is taking a step forward in their fight against e-waste. Besides Golden Egg Check, a number of well-known angels stepped in including the founders of Swapfiets, Afterpay, Invested (Anna Brandt & Noor van Boven) and a number of impact investors who also invested in FastNed and Crisp.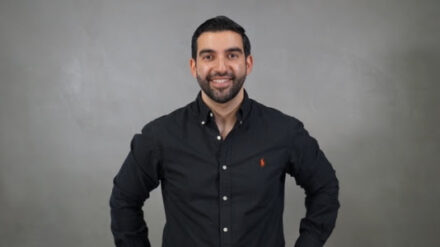 Ferhat Topuz, CEO and co-founder Valyuu
€600,000 for a circular electronics marketplace
Golden Egg Check expressed interest in forward-thinking Valyuu and how they are making the electronics market more sustainable. Valyuu gives electronic products such as phones, tablets and laptops a new life, reducing e-waste. Raw materials are saved and bad emissions are prevented. CEO and co-founder of Valyuu Ferhat Topuz explains:
'At Valyuu, we are making the electronics market circular. In addition to the 53 million tons of e-waste annually, the economy misses out on nearly €100 billion annually by throwing away electronics instead of recirculating them. We are extremely happy with the investment from Golden Egg Check and the known angels and expect our impact to accelerate.' Thus Topuz '
StartupRoulette: gold mine for young startups
The investors came in contact with Valyuu during Upstream, which takes place annually in Rotterdam. This year, the three-day event will revolve entirely around the themes: capital, talent & growth. The event is a perfect place for startups, scale-ups and investors to establish new collaborations. Participants are looking for capital, new markets and top talent.
'We participated in speed dating with investors during Upstream and pitched our business case to three meaningful and carefully matched investors. Within an hour we found a good match and have since secured an investment of over half a million. Ferhat Topuz, CEO and co-founder Valyuu
Rotterdam: 3 days the Mecca of entrepreneurship
During Upstream taking place from May 31 to June 2, the Rotterdam metropolis will be transformed into a meeting place where startups, scaleups, investors, corporates, policy makers and students will come together to solve societal challenges. Upstream is hosting more than 40 different events spread over 3 days.
Lars Crama, private lead Upstream indicates that, "Upstream is very important to the industry because it connects the right people, mindset and visions. Just that combination is vital for building next-gen companies.'