March 1, 2022
General manager CIC Joyce Kornet-Vreugdenhil shares CIC's impact on the economic region of Rotterdam
Rotterdam - This year, alderman for the economy, neighborhoods and small towns Roos Vermeij (PVDA) received the 2021 impact report from CIC's general manager Joyce Kornet-Vreugdenhil. In the sunny garden of Rotterdam City Hall, the impact report was handed over and the main pillars were shared. In 2021, 48% of the community consisted of startups. The IT/web/mobile sectors made up some 21% of the community. Despite the corona year and all the challenges, 44% of the companies experienced growth and 38% remained stable. Over 400 full-time jobs were created in 2021 - under the roof of CIC - and just under 10 million euros in funding was raised by the CIC community. The environment was also considered, as about 41,000 minutes of showering water was saved by using green solutions such as ecoprint, recycled toilet paper and plant-based milk.
​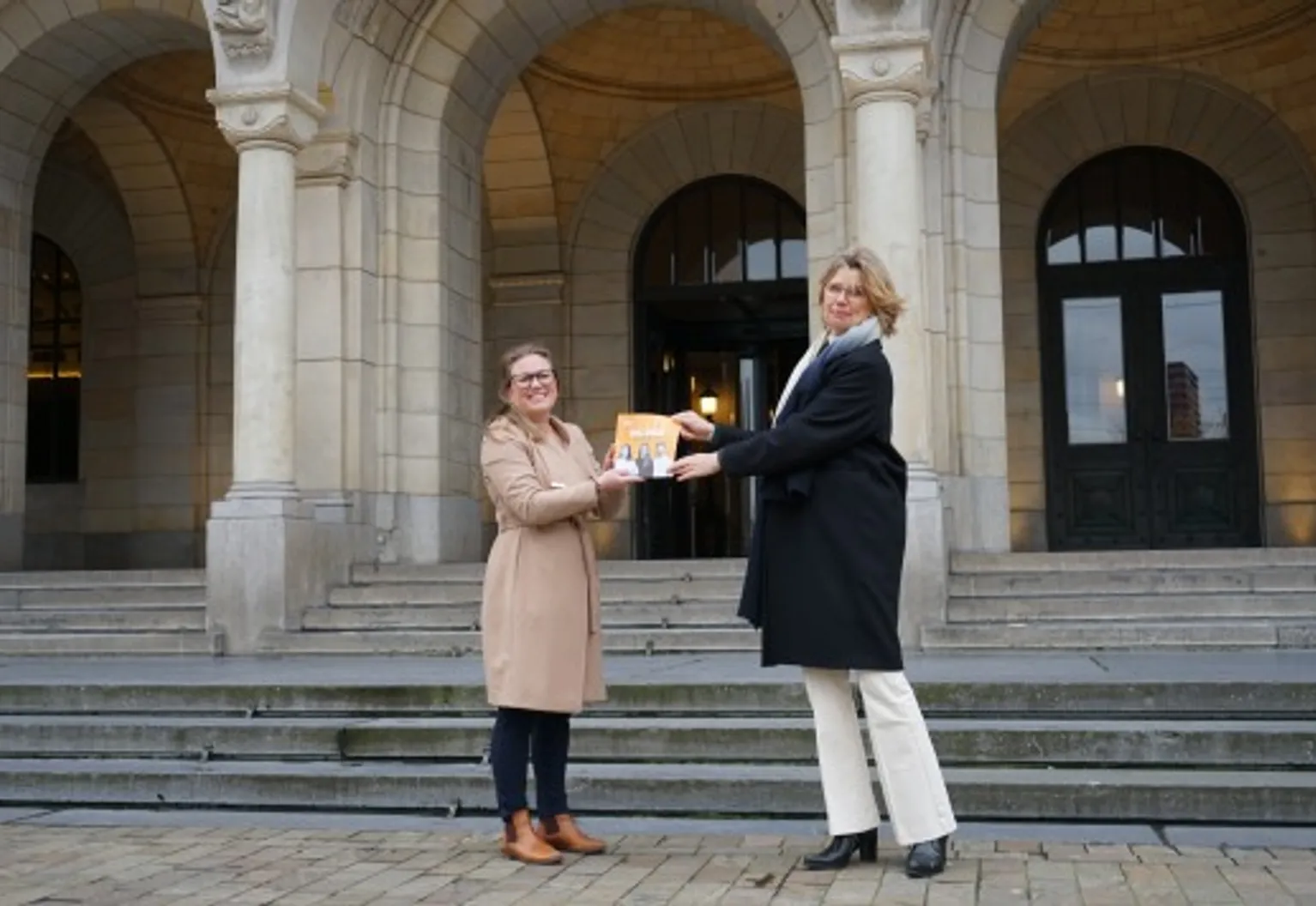 ​
Rotterdam as a powerful economic region Rijnmond
Rotterdam is part of the powerful economic region of Rijnmond with 1.2 million inhabitants and a gross regional economic product of 110 billion and over 600,000 jobs. CIC's contribution to this ecosystem is of added value. Alderman Roos Vermeij, : "First of all congratulations on your 5 year anniversary. CIC is of added value to our city because at CIC entrepreneurs have a place to do business and use the access to financing and international markets.Top talent we attract through a collaboration with Up!Rotterdam, because attracting talent is and remains a challenge. Together with CIC i- n the innovative heart of our city - we are committed to further growth and relevance, because in Rotterdam we make it possible." Thus Alderman Vermeij
CIC and Corona
General manager Joyce Kornet-Vreugdenhil looks back on a turbulent year. "Corona was also a challenge for CIC, but because of its flexible and hybrid nature and the value provided by the community, there has been no drain. It was exciting, though. Because you can cancel monthly, we had no idea what would happen, but in the end the strength of the CIC community won out.
CIC success story: biggest from co-worker to successful exit
Niki Sie is a textbook example of how a CIC entrepreneur can fare. Niki entered co-working and rented 1 desk there. At one point, he sat down with a number of entrepreneurs who were starting a mobility challenge: the Rotterdam Mobility Lab (including KPN, Rotterdam Partners, Rotterdam Airport). Niki pitched an idea for car sharing because he himself used an awkward car sharing platform and experienced that as a problem.
The result of the pitch was that he won seed capital and became a startup. The conversation at the table in the CIC beta space eventually led to one of the largest car sharing providers in the Netherlands,. He was also named one of the "entrepreneurial top talents 2018" by the FD. He completed multiple funding rounds, and realized a successful exit by selling to the Dutch market leader.
"The success of my entrepreneurial story is very much due to CIC and Venture Café. Besides the 'visible' features of the CIC (great office space, perfect location), another aspect that made it unique was the enormous diversity of people and companies that want to innovate. The magic happened because CIC managed to bring all those people together into one close-knit innovation community," said Niki Sie