Feb. 23, 2022
Did Rotterdam succeed in improving business climate
Rotterdam - More than 5 years ago, the Cambridge Innovation Center landed in the Groot Handelsgebouw in Rotterdam. Both Rotterdam Partners, the promotional agency that wants to put Rotterdam on the global map, and the City of Rotterdam were eager for CIC to open a branch in Rotterdam. The business climate in various world cities was positively influenced by the arrival of CIC in cities like Boston and Miami and Rotterdam saw the American company as a suitable partner. CIC chose Rotterdam as its 1st international branch - outside the USA - because of the potential of the ecosystem, its central location in Europe and the city's desire to strengthen the entrepreneurial climate.
​
​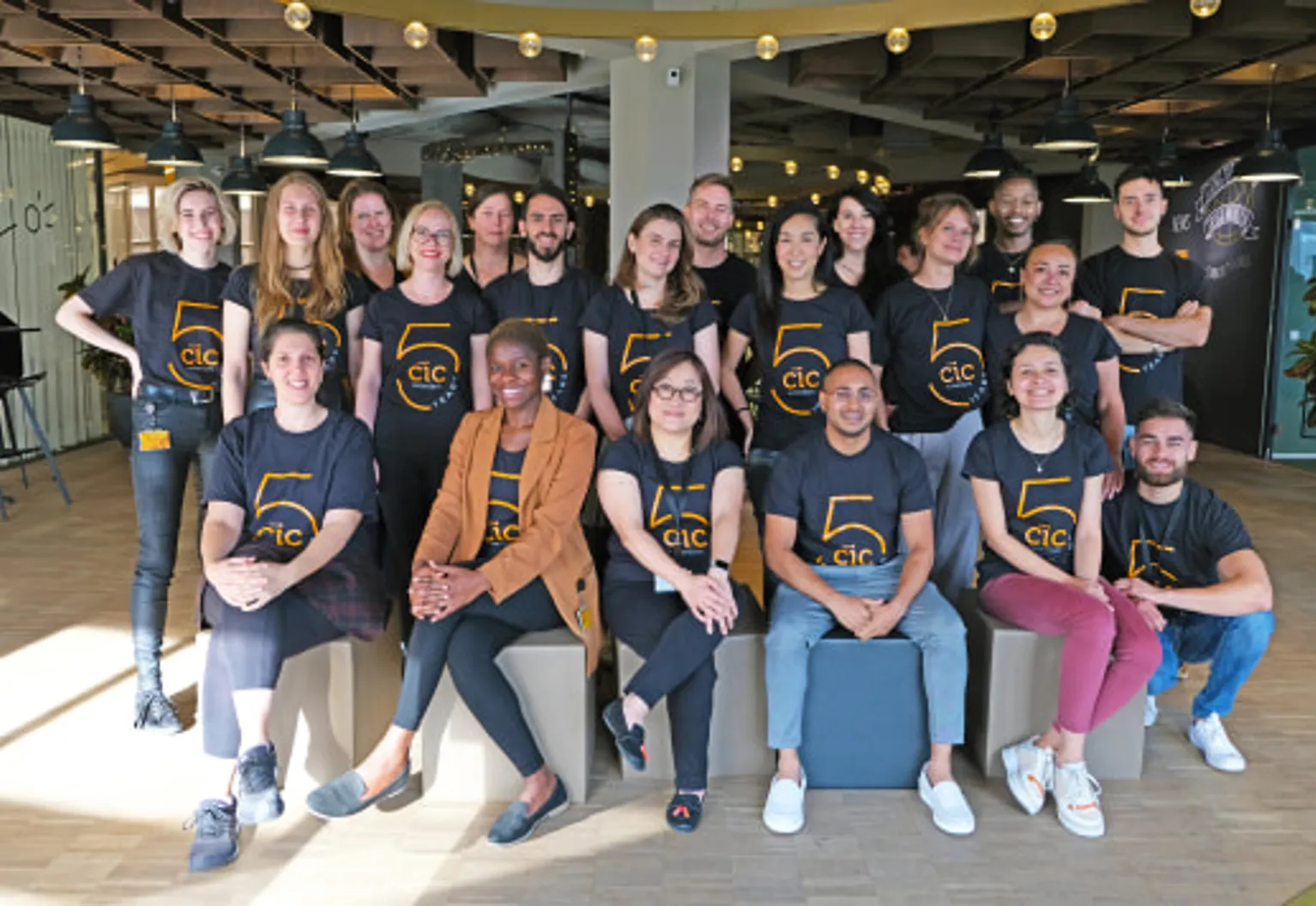 ​
CIC impact: investments, jobs and 50 entrepreneurial awards
The total investment money raised in recent years - by start-ups at CIC - is over 600 million. This was mostly funded by venture capital. 1,828 full-time jobs were created by the companies in CIC's community. The percentage of international companies - those with one or more offices across the border - is about 20%. The it/tech/software, business consulting and service provider sectors are best represented. Among the companies are many winners; in recent years, the companies won more than 50 national and international entrepreneurial awards.
250 companies
Over the past 5 years, CIC Rotterdam hosted an average of about 250 companies and organizations. About half of the companies are start-ups or scale-ups, and the share of small- and medium-sized enterprises covers on average about 18%, the share of corporate companies is 5%, and there are on average about 25 investors around. The remainder is occupied by non-profit organizations and freelancers.
50,000 attendees at community events
In addition, together with non-profit sister organization Venture Café - CIC brings the Rotterdam community together during weekly events such as the Thursday Gatherings. Here entrepreneurs exchange knowledge, network and experience. In recent years, a total of about 50,000 visitors attended the combined events.
"The driving force behind CIC is the community of innovative companies ranging from startups, scale-ups, investors and corporates. Through an inspiring work environment and programming focused on access to talent, funding and the overall innovation ecosystem, we aim to increase the impact of our community. Through close collaboration with partners from across the innovation ecosystem, we are making a positive contribution to the entrepreneurial climate in Rotterdam. "says Joyce Kornet-Vreugdenhil
DELTA opening, end of an era
The opening of the latest office space CIC DELTA brings an end to years of expansions of flexible and hybrid offices in the Groot Handelsgebouw. Meanwhile, the total number of square office meters covers more than 10,500m2.